This week's picks are by Mac only.  Cheese was just too grumpy to be able to find anything she likes.  But Mac has been reading quite a bit this summer and had a couple of books that he wanted to share.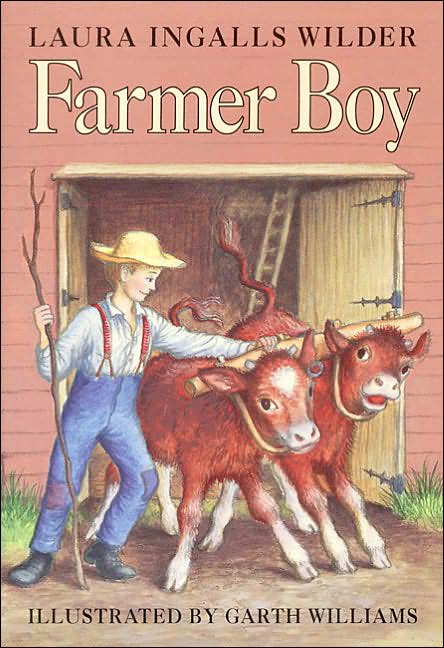 He has been making his way through the Little House books this summer, but claims Farmer Boy as his favorite.  "It's really cool to read about a kid who lived a long time ago, and who's life was so different than mine is today, but I also think that we would be friends if we lived during the same time."  He says the Little House books are "no way, not just for girls" and are all about adventure.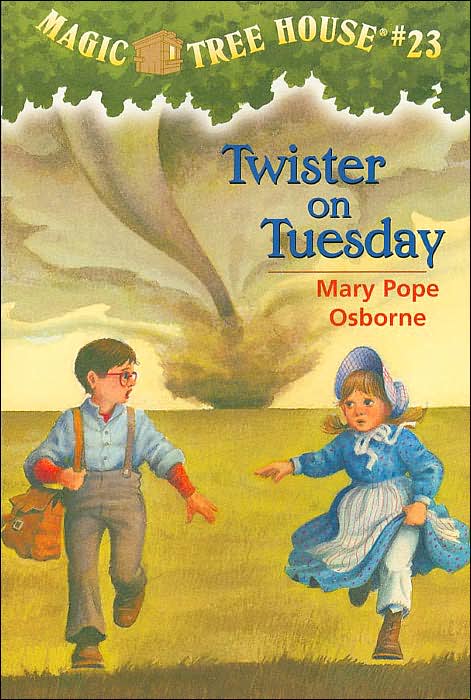 His other favorite reads this summer can be found in the Magic Tree House books.  He started reading these mainly because he had to earn AR points, but says that they're worth reading "even if you don't have to," which is high praise coming from this about-to-be-third-grader.  Mac says his current favorite is Twister on Tuesday because it, too, is about the pioneer era in the Midwest, and he likes all the tornado-related action.  As a big fan of Storm Chasers, I guess this shouldn't be too much of a surprise.
I'll try to get all the kids together for more recommendations next week.  Right now, we're off to the library to restock.
Copyright secured by Digiprove © 2010 Shelby Newman